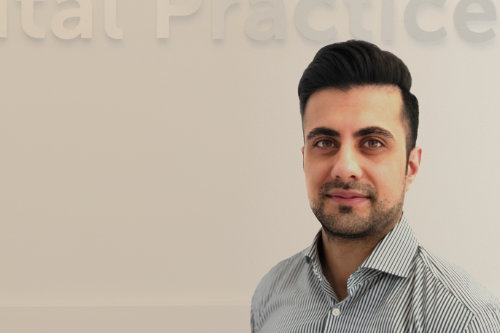 Dr Sulaman Anwar Specialist Periodontist
Sulaman is a registered Specialist Periodontist and holds a special interest in sedation and management of anxious patients. As a periodontist, Sulaman carries out non-surgical periodontal treatment, placement of dental implants, and offers various types of periodontal surgery including explorative periodontal surgery, regenerative surgery, root coverage treatments to correct single or multiple recession defects, functional and cosmetic gum contouring.
Treatment offered
Non-surgical Periodontal Therapy
Root surface debridement under local anaesthetic.
Supportive Periodontal Therapy
A maintenance programme tailored to the patient's individual risk assessment and requirements.
Periodontal Surgery
Including explorative periodontal surgery, open flap debridement, pocket reduction surgery, regenerative periodontal surgery, root resections etc.
Root Coverage/Soft Tissue Grafts
Including various surgical treatments to correct single or multiple recession defects.
Frenectomy
Labial or Lingual frenectomy.
Crown Lengthening
Functional or aesthetic, single or multiple teeth.
Dental Implant Placement