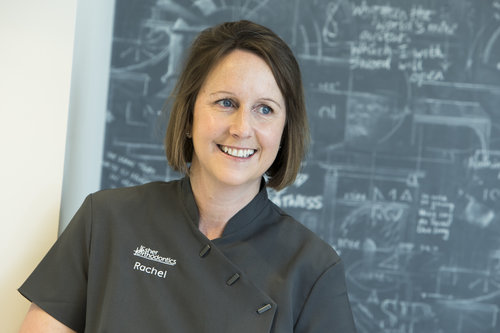 Dr Rachel Dinwoodie Consultant Orthodontist
Rachel has been a consultant at Kingston Hospital for over 10 years, where she treats complex orthodontic cases, as well as teaching, training and mentoring trainee orthodontists.
She has been a local Orthodontic Specialist in Surrey for over 17 years and has accrued a wealth of experience in treating adult and children.
In 2012 she was honoured by the British Orthodontic Society with a 'Special Service Award' for he services to Orthodontics over the years. Rachel currently has a lead role on the British Orthodontic Conference Committee which organises academic conferences annually and strives to improve the quality and care of orthodontic patients in the UK.